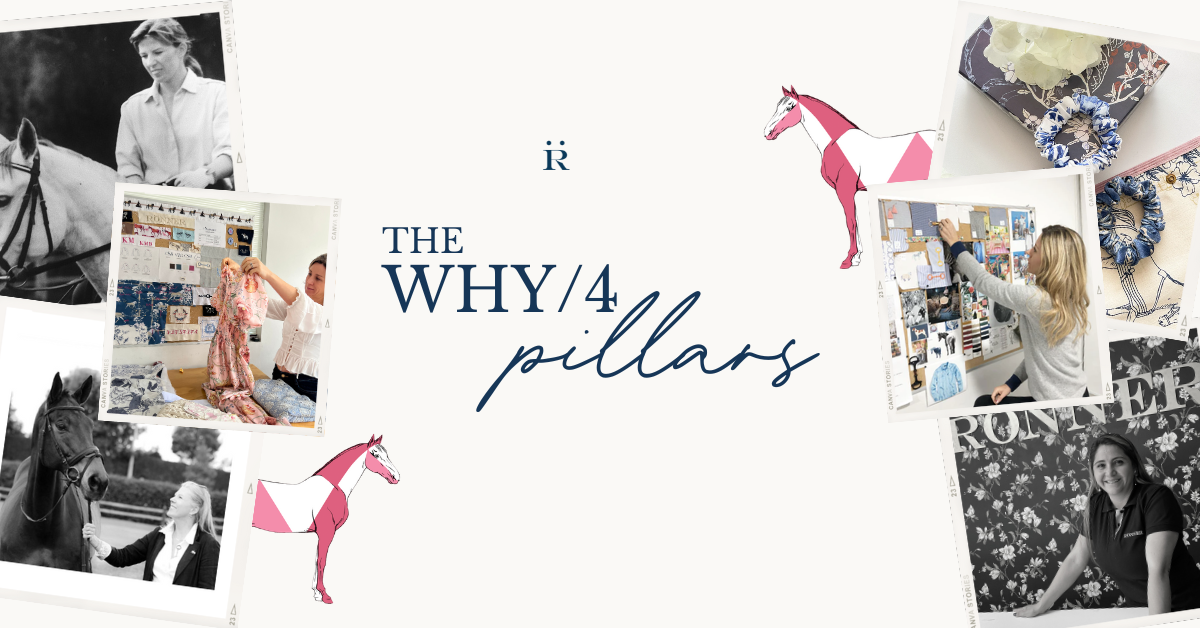 Unveiling Rönner's Foundation: Our Mindful Equestrian Journey
Rönner goes beyond being just a fashion brand; it is a reflection of our deep-rooted love for horses and the equestrian lifestyle. Rönner represents our philosophy and the values we hold dear. It is a statement. In this blog post, we invite you to explore the essence of our brand and discover the four foundations that guide our mission and values.
Foundation 1: Our Intention
Our journey began with an unwavering passion for horses and the equestrian world thanks to our mother, Ines, and our upbringing. These magnificent creatures embody elegance, strength, and grace. Inspired by their beauty, we set out to create clothing that captures the timeless allure they possess. Rönner's designs, crafted by women and for women, embrace empowerment and offer support to  women who are heads of their households. Each piece is meticulously created in Colombia, reflecting our love for horses and the equestrian lifestyle with unwavering care and respect.
Foundation 2: Manufacturing
At Rönner, we are committed to timeless elegance and style in every garment we create. Our dedication to quality craftsmanship and attention to detail sets us apart. Each stitch is infused with the artistry of love. In our in-house sewing workshop, patterns are meticulously cut, fabrics expertly sewn, and special details added to bring our exquisite Rönner pieces to life. We take immense pride in our united team, which includes talented seamstresses who lead their households, infusing their extraordinary skills into every creation.
Foundation 3: Prints
The heart and soul of Rönner lies in our unique prints. We strive to craft distinctive patterns that harmonize with our brand DNA, evoking a deep love and passion for horses. Our designs embody a feminine and fresh style, setting us apart as true innovators in the equestrian apparel industry. Each print is carefully curated to celebrate the beauty and spirit of these majestic creatures, ensuring our garments speak to the hearts of equestrian enthusiasts.
Foundation 4: Materials
As mothers, providing a clean environment for our little ones is an essential legacy we cherish. Environmental responsibility is at the core of our brand. To achieve this, we employ sustainable practices throughout our production process. For every 12 recycled bottles, we yield a meter of fabric, safeguarding our oceans from contamination. Our clean, waterless printing process minimizes waste, while our reusable packaging reduces our ecological footprint. We design our packaging with the purpose of giving it a second life, allowing it to be repurposed as bags for carrying your equestrian items, such as gloves, socks, shirts, or snacks. Additionally, our beautifully designed tags can serve as bookmarks, adding a touch of Rönner's elegance to your reading.
Final remarks 
At Rönner, our love for horses and the equestrian lifestyle is the driving force behind everything we do. Our four pillars—our passion for horses, our united team, quality craftsmanship and attention to detail, and sustainability—are the guiding principles that define our mission and values.
We invite you to join us in embracing the equestrian lifestyle through our sports and lifestyle clothing, where a blend of equestrian inspiration and contemporary fashion awaits. Join the Rönner community and embrace the beauty and grace of the equestrian world through our fashion. Together, let's celebrate the harmony between horses, style, and the remarkable journey of Rönner.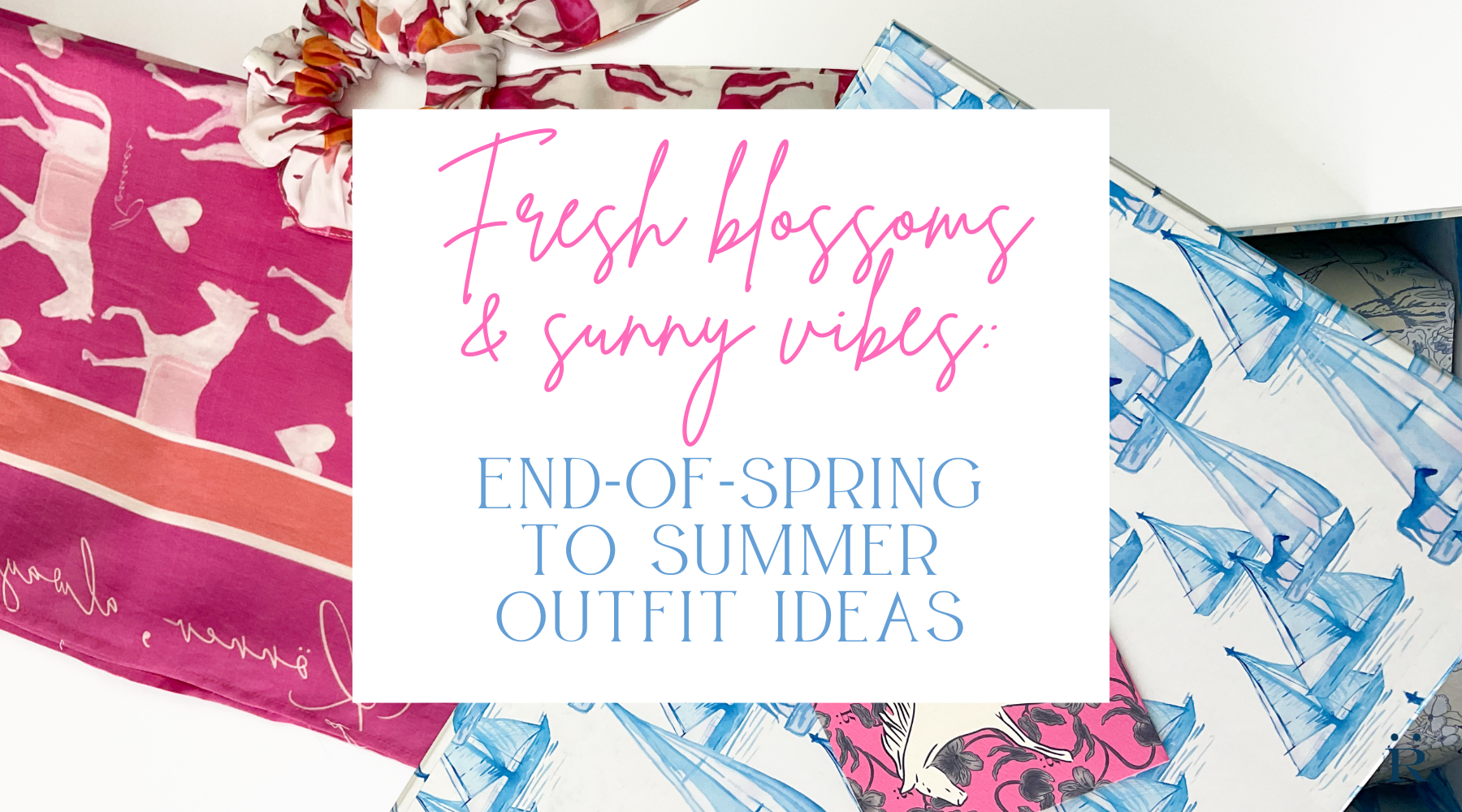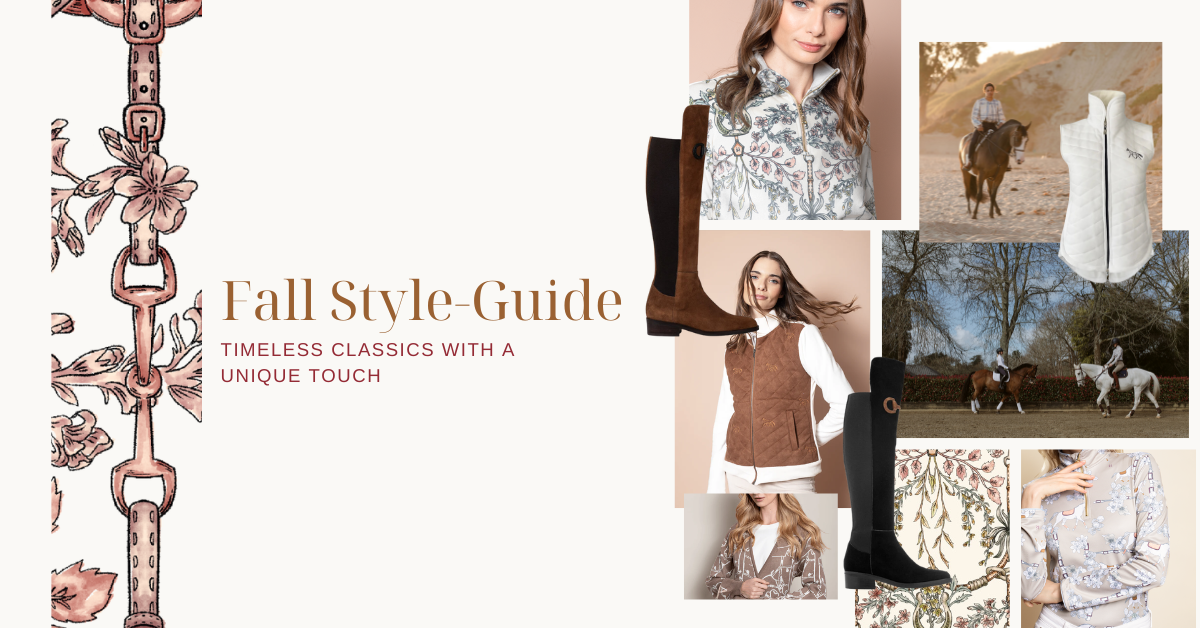 Our Equestrian-Style Fall Guide
Elevate Your Fall Wardrobe with Equestrian Elegance As the leaves turn and the air takes on a crisper note, there's something undeniably captivating about fall fashion and equestrian-style. It's...
Read more