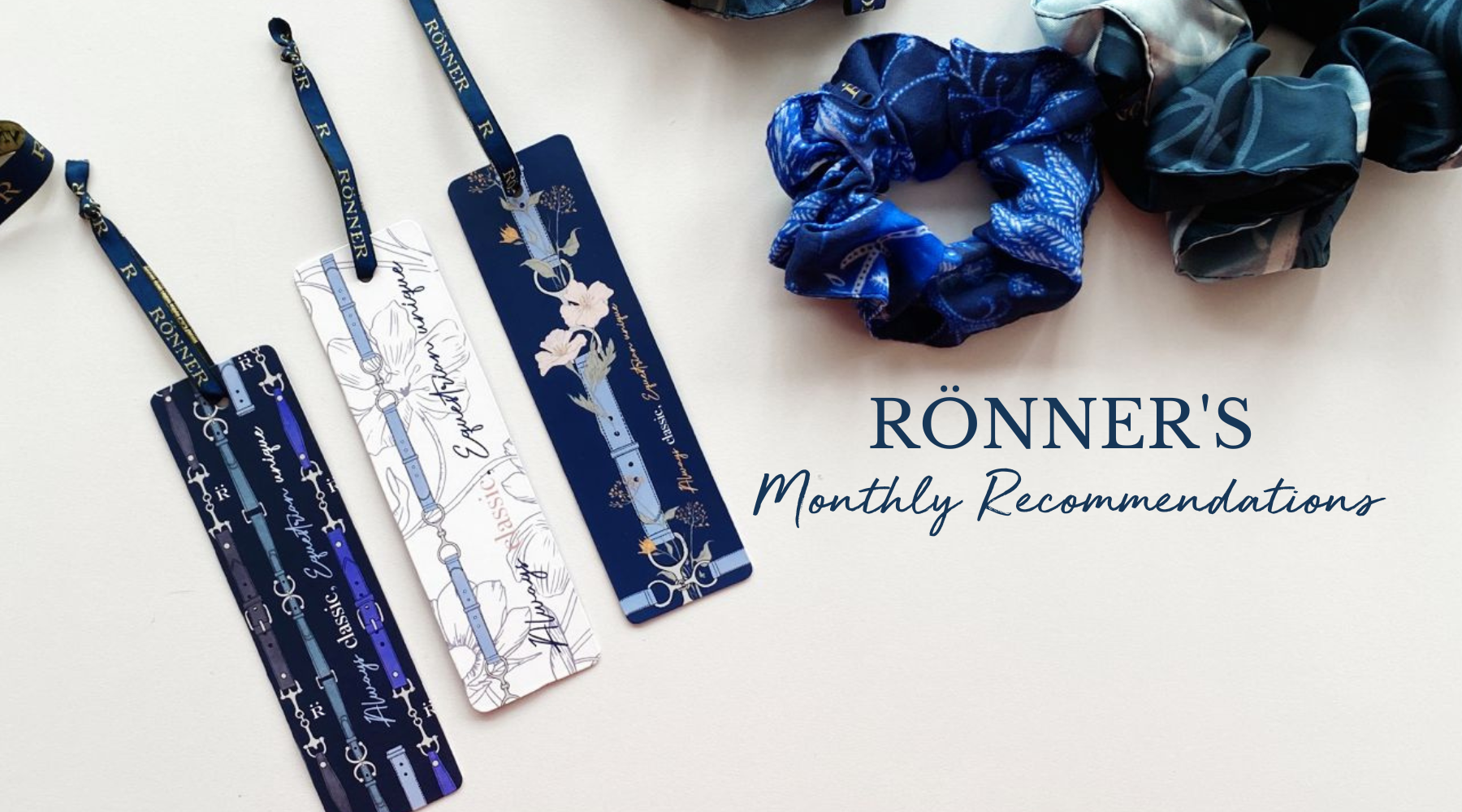 Rönner's Monthly recommendations
It is very exciting not only to share our love for horses and everything equestrian, but only things we are currently loving like books, sunscreens, recipes and anything that is making us and our #Rönnergirls happy.
This month we decided to share our current most inspiring reads! We feel you'll enjoy them as much as we did and we can't wait to hear your thoughts and comments about them.
Our selection is thought for powerful horsewomen with big ambitions, we know how it feels as women to balance and juggle life between work, family, horses and most importantly accomplishing our dreams. These books have inspired, empowered and shown us that we are all on the same journey of growth, strength and love.
We hope you find a calm moment, a comforting drink and cozy corner to enjoy these!
1. Untamed by Glennon Doyle:
Although a horse is not included in this plot, this is a must read for any female equestrian. A memoir about finding and being true to yourself, being soulful and learn to set boundaries. As equestrians and women, we are taught to be quiet, hide our emotions and dream realistically, setting cages around ourselves to please others, in this book Doyle offers four keys to unlocking these cages: Feel it all, be still and know, dare to imagine, and built and burn.
"untamed" is for anyone seeking a way forward. We recommend it for anyone looking to ground themselves and "start living and stop pleasing". It's an amazing story filled with advice for anyone longing to live a more authentic life.
2. Horse Crazy: The story of a Woman and a world in love with an animal By Sarah Maslin Nir
A book by a New York Times reporter and a horse lover whom explains why there are so many people- including herself- obsessed with horses. A moving and fascinating love letter to this inspirational animal. "All this time, I never asked myself why I love horses," Nir writes. This question has many answers and has different perspectives and the author shows hers: as a rider, as a daughter and as a writer and how a horse could heal all of her difficulties.
"Horse Crazy" is infused with heart and soul and love for horses in every page. Subtle details like naming every chapter after a horse Nir has loved is only one of many heartwarming aspects.
This is an unforgettable read for any equestrian or a reminder for simple horse admirers that animals do heal souls.
3. Heaven on horseback: Learning life's lessons from my wonderful horses by Jessica Von Bredow-werndl
 Have you ever heard the quote "horses are the mirrors of our soul"? Jessica takes us into a journey of self-reflection, transformation and personal development though the passion of horses, Jessica is one of the world's top dressage riders (a twice Olympic champion rider) and horses have been always an integral part of her life, not only on a professional way but mostly in a personal and deep way.
 "Daily mirrors" as she describes them, this book takes us into an adventure exploring her growth and how she learned to understand herself better thought the eyes of a horse. She shares her holistic and horse-friendly philosophy that emphasizes the deep connection between animal and human. My horses-my teachers.
"A very moving and soul filling read! It made me cry on many occasions (happy tears) but mostly it made me admire Jessica as an athlete, mother, woman and rider. I can highly recommend this incredibly heartwarming and inspiring book not only for avid horse lovers but for any women who are finding a way through the rollercoaster of building a career and a family."

Carin Founder and Creative director of Rönner
As part of our responsible and thoughtful designing and manufacturing process we have created clothing tags that are reusable as reading bookmarks. Featuring iconic prints from our collections, we hope these bring cheerful prints to your favorite books, magazines anything worth marking.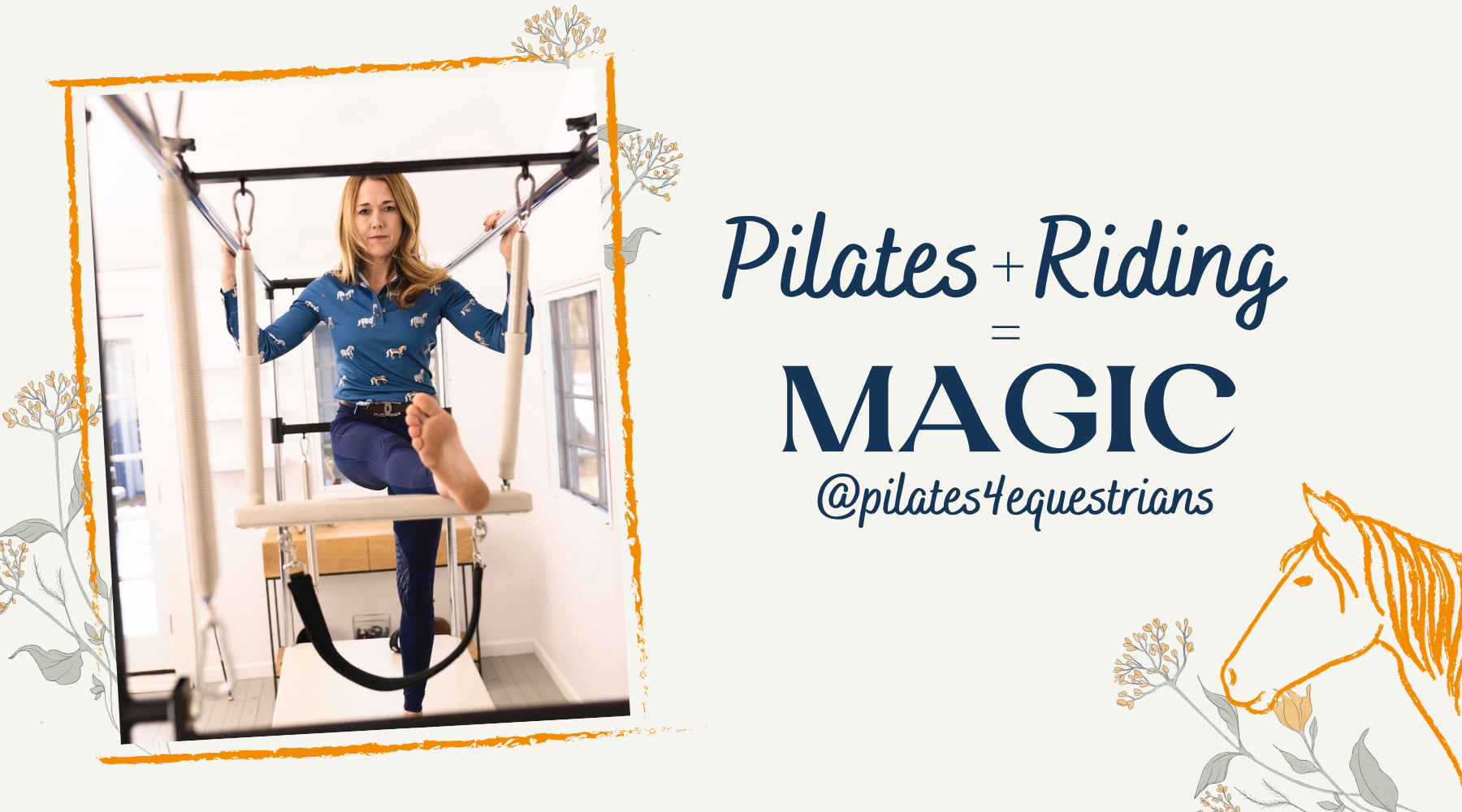 You've likely heard that the top equestrians in the world, just like the top athletes in nearly every sport, are doing Pilates. What is this magical workout and how is it so effective in improving ...
Read more