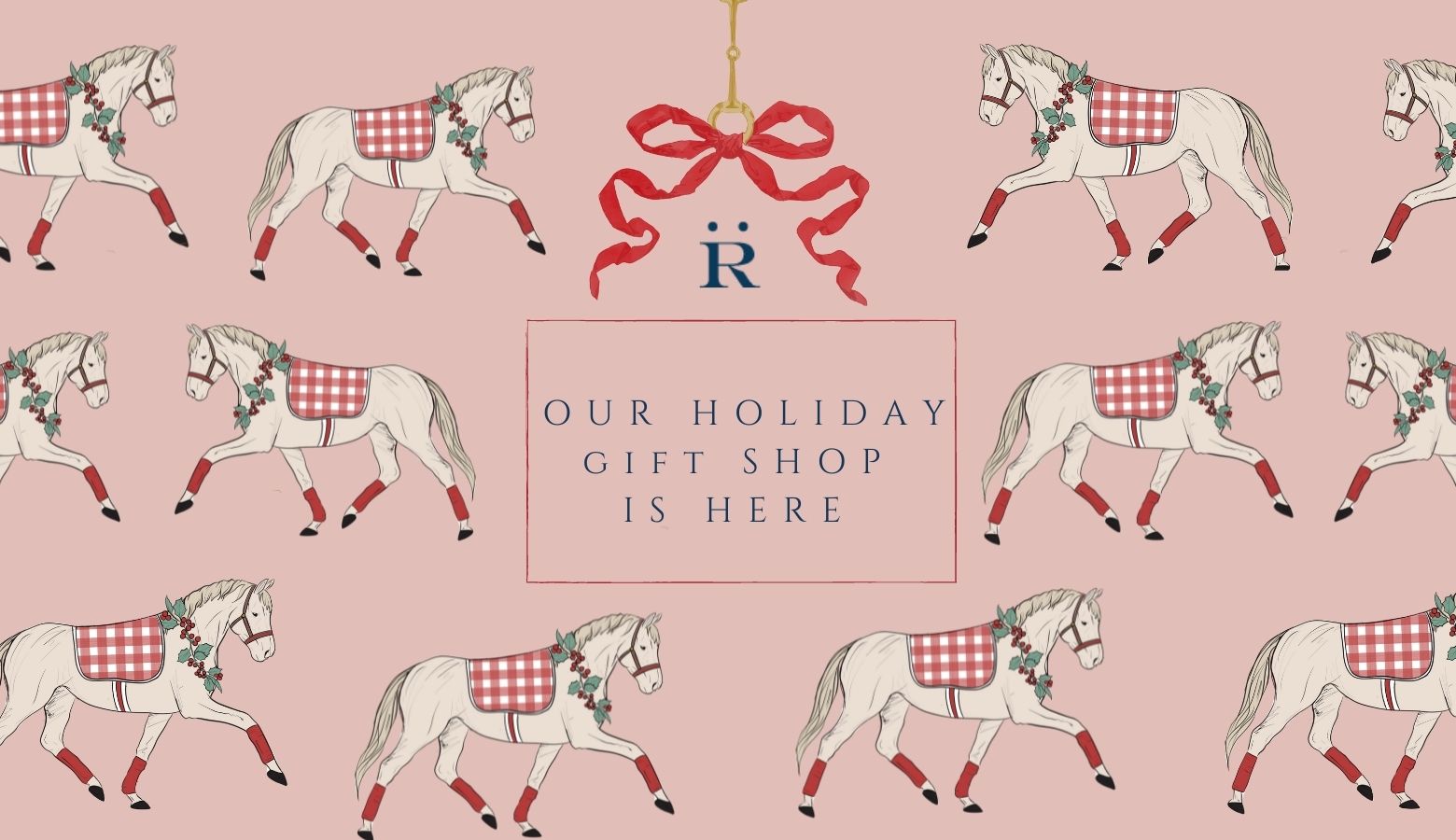 Gifts for Equestrian Lovers
In search of the perfect gift for an equestrian in your life? Our designers at Rönner have thought of so many beautiful ways for equine lovers to display their lifestyle and passion. From the seasoned equestrian to the horse lover, here are our top gift ideas for that special person. 
For the equestrian
Quarter-zip tops
Our sport apparel is made from high-tech performance textiles that wick sweat, block odors and have built-in UV protection. Each of these pieces are machine washable and the color-tech fabric remains vibrant for a long time. Whether the woman you're shopping for is an avid horseback rider or prefers to break a sweat in the yoga studio, you can't falter with any of these options. 
Polo shirts
For a slightly more buttoned-up look that transitions well between the stable, tennis court and golf course, Rönner Polo Shirts are an excellent choice. Made using our performance fabric, these tops are great for both sport and casual wear.  
Equestrian Show Shirt
Why not give her something that she'll cherish on those special competition days? Rönner Show Shirts come in both long and short sleeves and have incredible detailing that will give her that elegantly polished look to help her feel and perform her best. 
For the rider who likes to keep things more on the casual side but still loves the feminine touch, the Bridle Shirt is the perfect choice. Made from our 100% High Tech Stretch Poly, this is a shirt that looks as great with jeans as it does with breeches. 
For the queen of comfort
Equestrian Robe
After a long day of riding, there's nothing quite like slipping into a luxurious robe. We believe even leisure clothes deserve a touch of elegance, which is why we've paid special attention to the design details on our Horse Heaven Robe. 
Slippers
Nothing says comfort quite like a warm pair of slippers and a hot cup of tea. Give her something cozy to slip her feet into when she's home. These even pair perfectly with our Acapella Robe or Pyjamas.
For the home
Allow her to spruce up her kitchen by showcasing her passion for horses at dinner parties and the like. From placemats to table runners to tablecloths, the details in our designs create a beautiful backdrop to dinner plates and cheese boards alike. 
If she loves to cook, we must recommend the Christmas Apron. The gorgeous gingham and horse print is a unique take on a kitchen classic and will take her from baking Christmas cookies, to Easter brunch and beyond. 
Rönner gifts for the fashionista 
Equestrianism is a lifestyle to be showcased beyond the stable and arenas. We have many chic and classic pieces whose designs have been inspired by the riding lifestyle. 
For a statement piece with a timeless design, we recommend the Rosalie Blouse in Bamboo Bit Print Cherry. 
Or, opt for a gorgeous shirt dress in a classic white and navy stripe and subtle equestrian embroidery with the Cordelia Shirt Dress. It creates the perfect silhouette and the stretch fabric will keep her comfortable for all day wear. 
If you're planning far ahead and want to get her something she'll truly treasure for years to come, our Cavalia Over the Knee Boots  or our Cavalia Flat Ankle Boots will be a gorgeous addition to her wardrobe. They're custom made from 100% leather and look incredible with everything from jeans to dresses. 
For a classic silhouette with a twist, the Willow Blouse is a great choice for the elegant woman who loves a subtle equestrian detail.  - Elegant with a subtle equestrian detail, another fantastic addition to your holiday wardrobe. It features a feminine and flattering necklace, subtle and discreet lantern sleeves, and comes in our whimsical and unique equestrian bloom print. 
For the woman who's always layered up
Comfort is key in these colder months, but you don't need to sacrifice femininity for warmth. Our vast collection of jackets and knits are perfect for the woman who loves her cozy layers. 
The Cloe Floral Jackquard Open Jacket is the perfect laying piece. Made from a soft blend of tangüis cotton and baby-alpaca with ruffled sleeves and a vibrant print, this jacket has all of the warm and cozy vibes she's looking for. 
For a cozy look that pairs with just about everything, the Margot Floral Jacquard Sweater is our go-to pick for a style full of equestrian charm. 
From riding to après ski, the Lilia Ruffled Turtleneck is a must-have for the colder months. Sporting ruffles and our gorgeous floral jacquard, it will keep her warm and stylish all season long. 
Jackets make great gifts because they get so much use and each time she wears it, it'll be al little reminder of you. Featuring a unique stirrup quilt and made with our functional fabric, our Clover Zip Jacket is best for the sporty woman in your life. It's moisture-wicking and has UPF protection, and the design will help her easily transition from riding to shopping.
For the best accessorized 
Now we absolutely cannot forget about accessories. These small additions can make an entire outfit complete and our designers are no stranger to this power. 
Hair
If she's an equestrian, chances are she probably spends more time on her horse's pre-show hair style than her own on any given day. Make her feel as polished as her horse with Rönner's hair accessories. Featuring our classic prints, these stylish adornments add a splash of charm to any outfit. 
For the uninitiated, a shawl is the Swiss Army Knife of the fashion world. With gorgeous equestrian-inspired detailing, the Isla Shawl is fit for the most versatile, go-with-the-flow horse lover on your list. This staple can be fashioned into a skirt, a swimsuit coverup, a hair scarf, a picnic blanket, and so much more! 
For the winter vacationers
Our resort wear has a wonderful selection of great pieces for that special someone to take on vacation. 
Showcase your equine passion while pool-side or on the beach with our swim collection. The Marina One-Piece Swimsuit for her and the Prints Charming Swim Shorts for him will be the most iconic duo for anyone looking for a getaway this season. 
Or, opt for a great travel accessory you can't live without. Our Noble Heart Pouch is water-resistant and made from a durable canvas, so it's the perfect pouch to stow away items for the beach, the barn and everything in between. 
For the family
Nothing says Christmas Morning quite like matching pyjama sets. Get cozy in our Aquarius Pyjama Set paired with the August Embroidered Robe. 
Your little ones can even join in on cozy Christmas Morning fun with an Acapella Pyjama set of their own! 
Stocking Fillers
Last but not least, we cannot forget about everyone's favorite Christmas tradition - the stockings. You'll find many options on Rönner Design, but here are our top picks:
The Christmas Edition of our Equestrian Stationary features our gorgeous designs printed on luxury paper adds a touch of equine passion to all handwritten letters this season. 
Go for the Equestrian Embroidered Botanical Belt for a chic accessory that doubles as a great stocking stuffer. This handmade belt, embroidered with our Ambrosia horses, is the perfect way to enhance any outfit, from jeans to dresses.  
The Darling Scarf is easy to wear and style and transitions beautifully from season to season, adding a distinct personal touch to any outfit, all year long. 
Safety is still a top priority, but just because we're hiding our smiles doesn't mean we must hide our equine passion. Made at home by a Colombian seamstress, our Face Masks provide a great way of staying safe that's also stylish.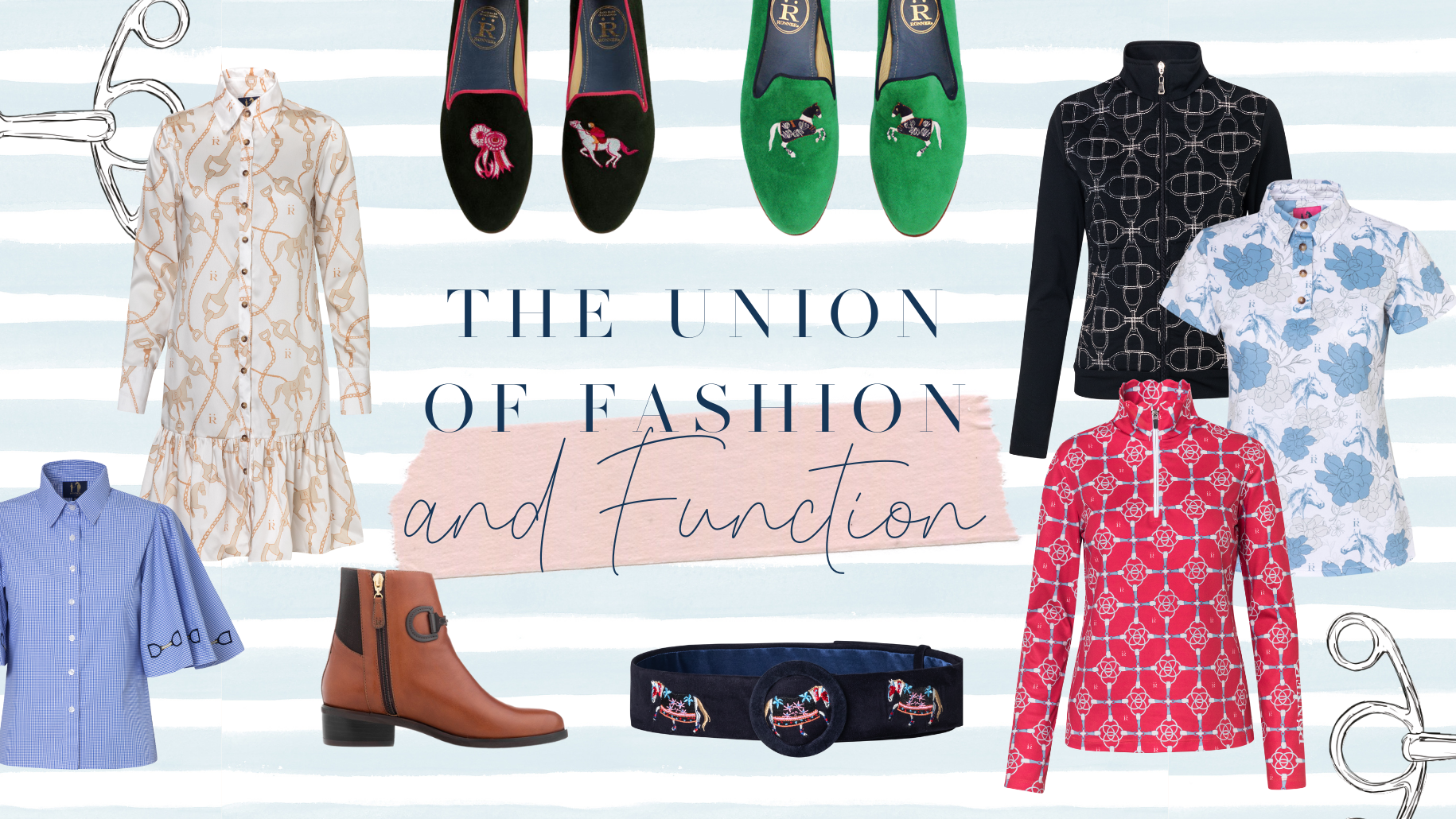 The Union Of Fashion And Function
Many times we look at our closets and are overwhelmed by the amount of clothes, yet still feel as if we have nothing to wear. A lot of articles we own are dedicated to specific trends or occasions ...
Read more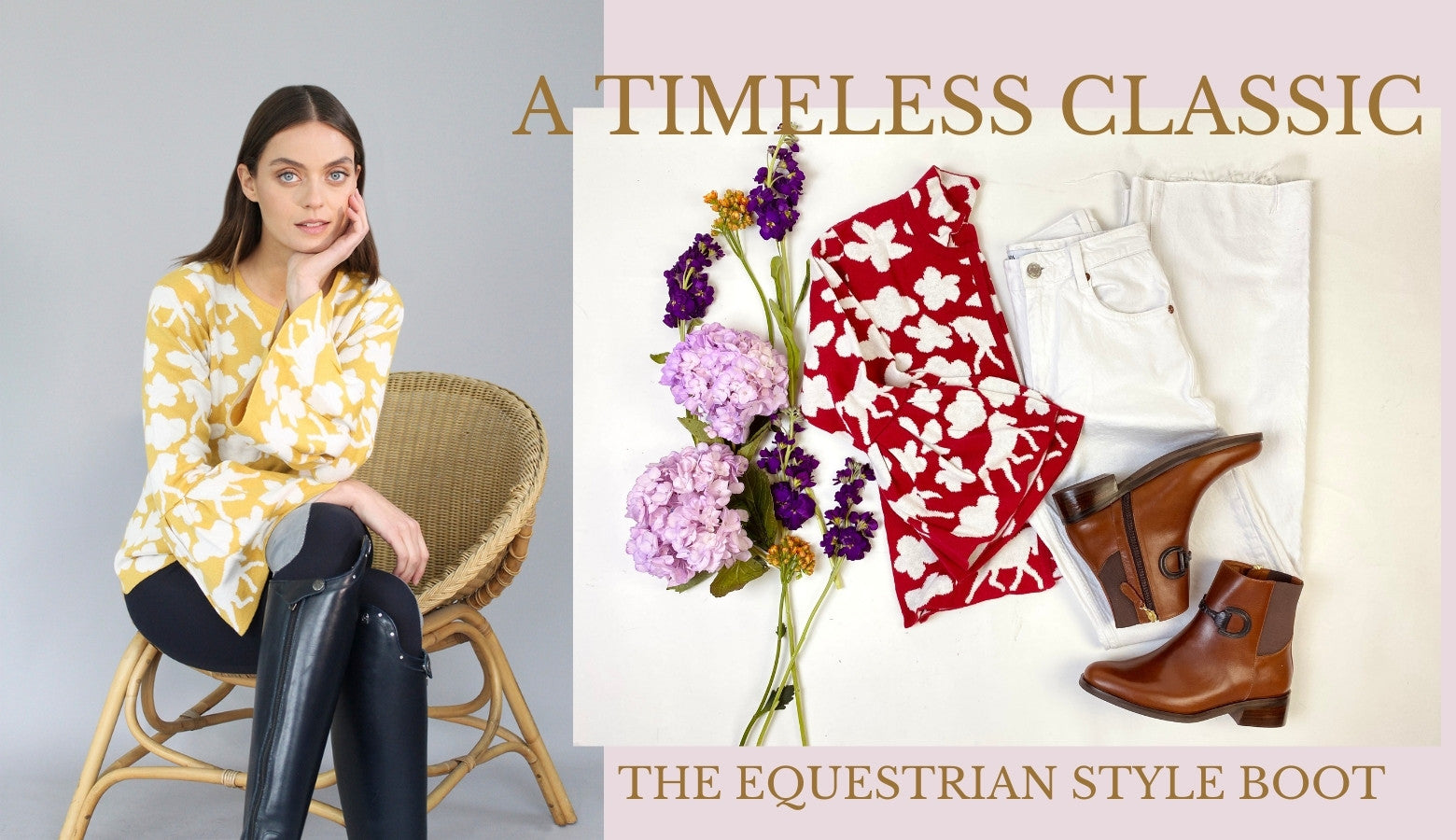 Are riding boots out of style?
  As the Northern Hemisphere approaches autumn, many of us are swapping out our sandals for more sensible, cold-weather footwear and asking ourselves, "Are riding boots still in style?". And under...
Read more